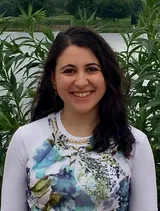 As a dynamic, bright, insightful, intuitive counselor, Shana Frenkel, LCSW-C, founder and owner, specializes in working with trauma and its related disorders, including the intersection between trauma, anxiety, depression, and eating disorders. She integrates a holistic model in treating and working to reduce successfully post traumatic stress (PTSD) symptoms with children, adolescents and adults.
She also has training and experience in working with military couples and military service related issues for service members and their families. Shana's clients have described her work as "an inspiration," facilitating personal growth and internal health. Shana brings creativity and above all else sincere caring for her clients to her counseling sessions. In addition to her specialty, Shana also has experience with play therapy with children, sandtray therapy with children, meditation, social anxiety, self-esteem, and couples counseling.
Shana received a B.A. from the University of Massachusetts Amherst in Therapy Through Creative Expression and her M.S.W. from University of Pennsylvania. She is trained in CBT (cognitive behavioral therapy), CPT (cognitive processing therapy), and DBT (dialectal behavioral therapy) is certified as an IS-ART therapist (accelerated resolution therapy) and is certified PCIT therapist (parent child interactive therapy).